Letters from Egypt: An Englishwoman on the Nile, 1862-69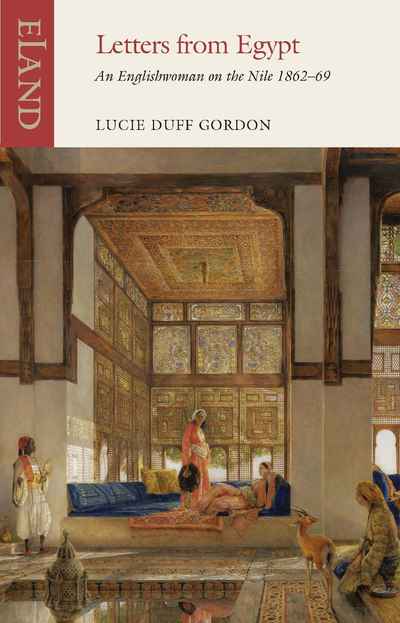 Paperback | Oct 2021 | Eland Books | 9781780600383 | 224pp | 216x140mm | RFB | AUD$29.99, NZD$32.99

A collection of writings of Lucie Duff Gordon, notable for their humour, outrage at the ruling Ottomans, and many personal stories from the people around her.
In 1862, Lucie Duff Gordon left her husband and three children in England and settled in Egypt, where she remained for the rest of her short life. Seeking respite from her tuberculosis in the dry air, she moved into a ramshackle house above a temple in Luxor, and soon became an indispensable member of the community. Setting up a hospital in her home, she welcomed all – from slaves to local leaders.
Her humane, open-minded voice shines across the centuries through these letters — witty, life-affirming, joyous, self-deprecating and utterly enchanted by her Arab neighbours.
'… reveals a woman of courage, humour and passion.' — Kathleen Frank

'She inherited from her father the judicial mind, and her fine conscience brought it to bear on herself as well as on the world… Hers was the charity which is perceptive and all-embracing' — George Meredith
'… singularly captivating and vigorous.' — Edinburgh Review