Little Poet
Little Poet Emily Dickinson: In Emily's Garden: Little Poet Emily Dickinson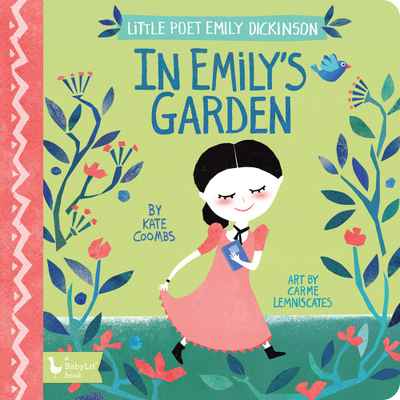 Board book | Apr 2019 | Gibbs Smith | 9781423651529 | 22pp | 175x175mm | GEN | AUD$14.99, NZD$18.99

Age range 0 to 3
Avid gardener and poet Emily Dickinson collected 424 pressed flower specimens and wrote nearly 1800 poems in her lifetime, with nature and plants inspiring many of her beloved works.
See the flowers, birds, butterflies, and bees through Emily's eyes, and foster a love of gardens and poems alike.
What's in Emily's garden?
Sunlight
I'll tell you how the Sun rose-
A Ribbon at a time...
A Bird
A Bird came down the Walk-
He did not know I saw...
Roses
A sepal, a petal, and a thorn
Upon a common summer's morn...