Dual Transformation: How to Reposition Today's Business While Creating the Future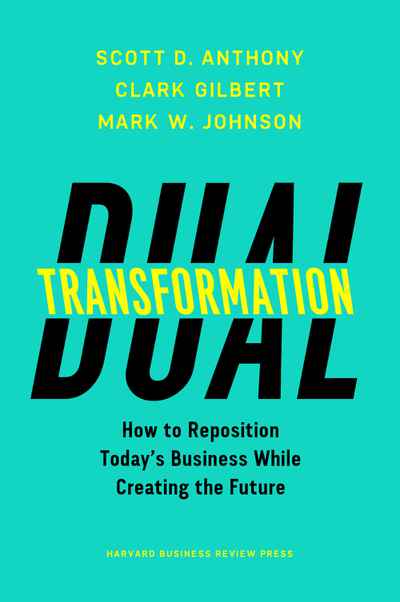 Hardback (B401) | May 2017 | Harvard Business Review Press | 9781633692480 | 272pp | 235x156mm | GEN | AUD$44.99, NZD$54.99


A practical and sustainable approach to one of the greatest challenges facing leaders today: transforming your business in the face of imminent disruption

Dual Transformation illustrates the inevitable rise and fall of companies in the age of technological change. But, more importantly, it shows you how your company can come out of a market shift stronger and more profitable.
Anthony, Gilbert, and Johnson build upon the lessons of Xerox, Apple, Barnes & Noble, and a case study from Gilbert's first-hand experience transforming his own media and publishing company, to describe the process of successfully weathering the digital age by adapting a current business model to the new marketplace.
This book offers critical insight to responding to disruptive shock with three value propositions: (A) repositioning today's business to maximize resilience, (B) creating a new growth engine, and (C) taking advantage of assets to result in creative new markets.
With great change comes great opportunity, and this book will get you there with tools to reshape your business model.