World Heritage Sites of Australia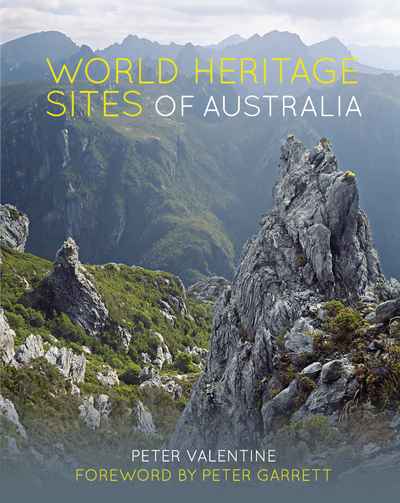 Hardback | Sep 2019 | National Library of Australia | 9780642279422 | 300pp | 280x221mm | GEN

Visitors to Australia marvel when they see the places recognised by the United Nations as World Heritage. From the ancient, pristine temperate rainforests in the south to the massive escarpments and tropical wetlands in the north, they are dazzling in their ecological complexity and the record they offer of life on this planet and the human experience in Australia.
Peter Valentine presents Australia's 19 World Heritage sites in a magnificent tribute to natural and cultural history. The outstanding qualities of each site are described and illustrated in exquisite detail, along with an account of how the site came to be on the World Heritage List. In many cases, the path towards listing was not straightforward, with the Australian Government having to exercise its constitutional powers against other parties with vested interests in using sites for other purposes, including forestry and mining.
Rainforests that show the connections of the ancient supercontinent Gondwana. Rock art that points to a history of human settlement reaching over 60,000 years into the past. Sandstone remnants of eighty years of convict labour and imprisonment. A marvel of twentieth-century architecture. This is Australia's world heritage.
In a thoughtful foreword, former minister for the environment, heritage and the arts and Midnight Oil lead singer Peter Garrett describes his own experience of these wonders and concern for their continued existence.