2020 Dad Jokes Boxed Calendar: 365 Days of Punbelievable Jokes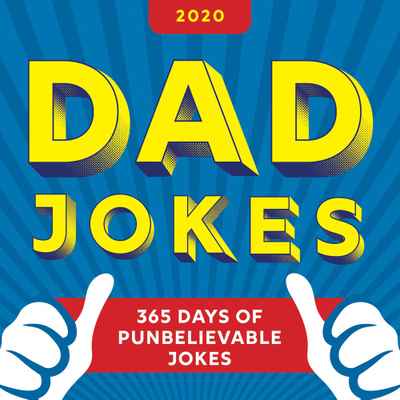 Calendar | Aug 2019 | Sourcebooks Inc | 9781492678540 | 320pp | 102x102mm | FIR

A collection of the best (worst) dad jokes around!
Don't let anyone fool you, dad jokes are the granddaddy of all knee-slappers, the father of all puns. In this 2020 calendar, you'll find the absolute height of groan-worthy comedy with cheesy quips, witty one-liners, and horribly awesome puns. Remember, you don't have to be a dad to tell dad jokes!
"Dad, can you put my shoes on?"
"No, I don't think they'll fit me."