Enrichment Activities for Gifted Students: Extracurricular Academic Activities for Gifted Education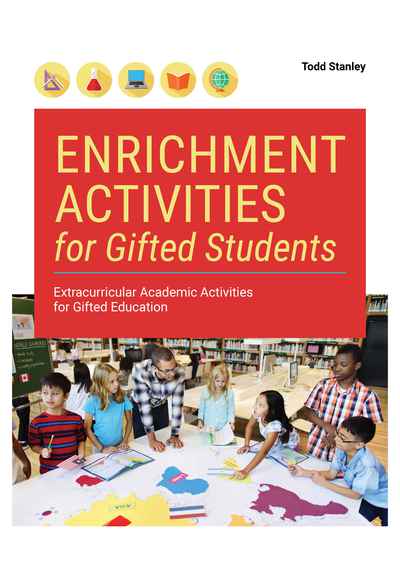 Enrichment Activities for Gifted Students outlines a variety of extracurricular academic activities and programming options for gifted student talent development.
This book:
Includes strategies for educators to develop enrichment programs that fit the needs of their students.
Provides numerous examples of nationally-recognised and easy-to-implement programs and competitions.
Helps promote students' academic growth
Categorises options by subject area, including math, science, technology, language arts, and social studies
Categorises options by skill type, including creative thinking, problem solving, and adaptability.
Enrichment Activities for Gifted Students provides everything busy educators need to know about offering, funding, and supporting enrichment activities and programs that develop students' content knowledge and expertise, build valuable real-world skills, and extend learning beyond the walls of the classroom.