Time Among the Maya: Travels in Belize, Guatemala and Mexico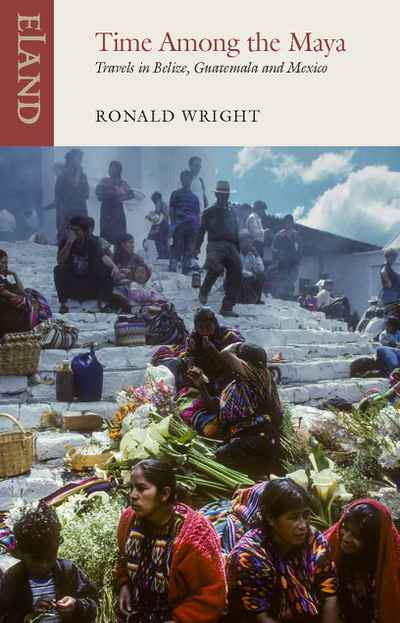 Paperback | Oct 2020 | Eland Books | 9781780601588 | 440pp | 210x140mm | RFB | AUD$34.99, NZD$39.99

This is at once a riveting journey, written with wit and wisdom, but also a study of a civilisation.
'Time Among the Maya shows Ronald Wright to be far more than a mere storyteller or descriptive writer. He is an historical philosopher with a profound understanding of other cultures.' — Jan Morris, Independent
'Wright is a superb travel writer, erudite, humorous, without bias.' — The Observer
The Maya created one of the most dazzling civilizations on earth, famed for its art, astronomy, mathematics and mythology, and its deep, metaphysical fascination with the mystery of time.
Though it collapsed in the ninth century, Ronald Wright travels through the old territories of the Maya (the jungles and mountains of Guatemala, Belize and Mexico) in search of its survival. Despite civil wars and centuries of oppression by first a Hispanic, then a mestizo culture, he discovers a region where seven million people still speak Mayan languages and strive to maintain their resilient, indigenous culture. Riveting both as a journey and a study of a civilization, Wright captures his experience with wit and profound wisdom.