A Day in the Life of Justin the Penguin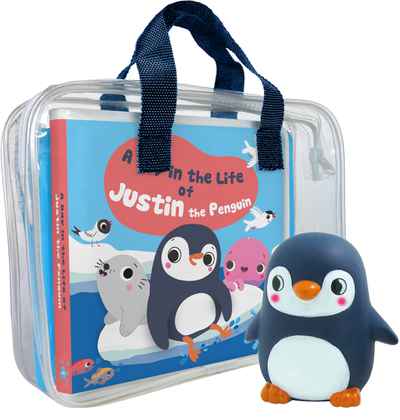 Bath book | Aug 2018 | Auzou Publishing | 9782733861431 | 6pp | 140x140mm | GEN

Age range 0 to 3
The series: This series of cute bath books and toys will enchant babies and toddlers and make bath time extra special!
Each title follows the adventures of a little marine animal and comes in a transparent PVC bag with colouredhandle and toy.
The book: Follow a day in the life of Justin the Penguin!