Venice: Wisdom Tree 2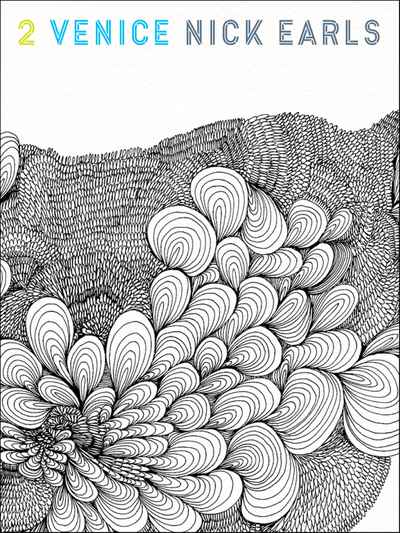 Paperback | Jun 2016 | Inkerman & Blunt | 9780992498597 | 157x120mm | GEN | AUD$15.00, NZD$19.99


Wisdom Tree - Five novellas by best selling author Nick Earls

Venice is about love and the tensions that pull us apart: the love between Harrison and his uncle Ryan, who is in need of a person to belong to; Natalie, who is pulled between her art and her heart, and Phil's awkward stilted love. Think Nick Hornby's About a Boy.

*Winner, People's Choice Award, 2017 NSW Premiers' Literary Award, for Vancouver*

*Winner, Sandy Cull, Best Design for a series, Australian Book Design Awards*
*Shortlisted, Christina Stead Prize for Fiction, NSW Premiers' Literary Awards, for Vancouver*
*Gold Medal Winner, Independent Publishers Book Awards*
*Gold Medal Winner, 2017 eLit Awards*
"This floored me. The format is a game changer and the linked novellas combine to create the best book I've read in 12 years, since David Mitchell's Cloud Atlas. Five complex and distinct stories set in New York, Brisbane, Vancouver, Alaska, and L.A. that somehow magically meet—I can't quite believe it. Earls has never had his due but if this doesn't get incredible press from here to Timbuktu, then publishing truly is broken. Or maybe he just fixed it, because Wisdom Tree is a transcendent wonder." ~ Chris Flynn, author of Tiger in Eden and The Glass Kingdom.
"Nick paints the picture of Brisbane perfectly. The smells, sounds, tastes, and temperature surround us as we witness Ryan's relationships grow. A sensory wonderland that carries us on the journey." ~ Gyton Grantley, AFI Award-winning Australian actor.
"A transcendent wonder." ~ Chris Flynn
"You can't write better than this. It's simply perfect." ~ Elizabeth Gilbert
"One of the most ambitious fiction projects undertaken in Australian publishing." ~ The Weekend Australian
"A triumphant and extraordinary piece of fiction." ~ The Sydney Morning Herald
"The most perfect novella in the history of the format." ~ North & South