Unofficial Harry Potter Joke Book
The Unofficial Harry Potter Joke Book: Stupefying Shenanigans for Slytherin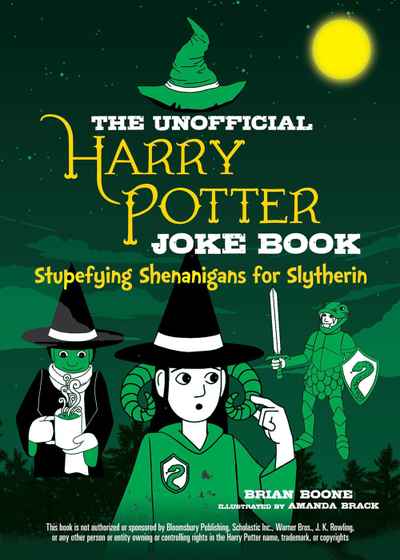 Paperback | Oct 2018 | Sky Pony Press | 9781510737686 | 176pp | 178x127mm | GEN | AUD$14.99, NZD$18.99


Age range 9+
Tickle Charms and Laughing Potions, meet your match! In the next edition of The Unofficial Harry Potter Joke Book, you'll find jokes like:
Which Hogwarts professor gets blamed for everything?
Professor Snape Goat

What's Professor Lupin's favorite day of the week?
Moonday

Why did Gilderoy Lockhart team up with Nearly Headless Nick?
He needed a ghostwriter
Did you hear that Professor McGonagall's animagi and Crookshanks get together and gossip about students?
They're very catty
Prepare to be spellbound by hours of laughter!