The Rogues' Dynasty
Only a Duchess Would Dare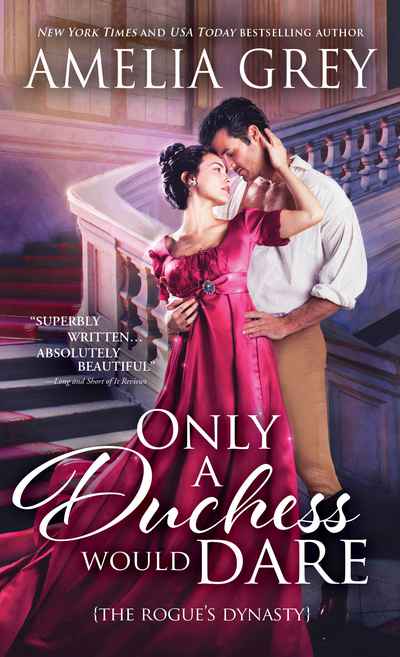 Paperback (Mass market US paperback) | Dec 2020 | Casablanca | 9781728229737 | 384pp | 174x106mm | GEN | AUD$14.99, NZD$18.99


Alexander Mitchell Raceworth, the fourth Marquis of Raceworth, is shocked when the alluring young Duchess of Brookfield accuses him of being in possession of pearls belonging to her family. The pearls in question are the legendary strands of perfectly matched pearls that form a lady's collar, and as far as Race knows, have been in his family since the sixteenth century. He has resisted other attempts to buy or steal the pearls, but Susannah Brookfield is the most beautiful, enchanting, intelligent woman he has ever met. Despite his overwhelming attraction, he's not about to hand over the pearls.
Susannah refuses to be intimidated by the Marquis' commanding presence, chiseled good looks, or charming smile. She has proof the pearls rightfully belong to her family, and she means to reclaim them. The chemistry between them proves irresistible, and although Susannah believes Race is trying to trick her into giving up her claim on the pearls, she finds his kisses too persuasive to resist. When the pearls are stolen, Race thinks Susannah had them taken while he was at her home seducing her, and Susannah thinks Race is hiding the pearls to keep them from her. With distrust between them, they carry on separate investigations, but the passion they shared still burns inside them.
Finally, Race throws caution to the wind and suggests they pool their resources to solve the mystery. Can they find the pearls? And if they do, will they finally be able to give in to love, or once and for all be torn apart when they learn the truth about the elusive necklace?