Imminence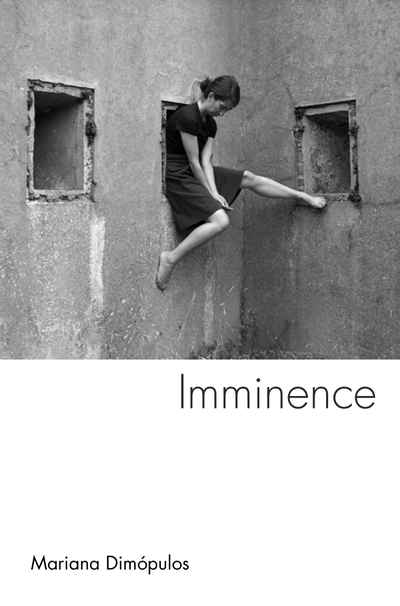 Paperback | Apr 2019 | Giramondo Publishing | 9781925336962 | 176pp | 197x130mm | GEN | AUD$24.95, NZD$29.99


We're alone together, for the first time. I have to touch him now. I try stroking a foot, then a shoulder. But no current lifts in me, nothing pulls at my chest they way they said it would.
A new mother holds her month-old son for the first time, but her body betrays her. Disoriented, she trails her taciturn partner around their plant-filled Buenos Aires apartment. Little by little, everything begins to unravel.
Taking place over the course of an evening, Mariana Dímopulos's mesmerising novella shifts seamlessly between the present and the past. In this dreamlike space, made from overlapping vignettes and fragments, she retraces the mirrored paths of a life filled with visions that swell and recede like rivers: cats, babies, mathematical formulae, distant wars, flooded deltas, hopeless deserts.
The narrator finds herself caught between four male figures — the bookish Pedro, the terse and competent Ivan, a sinister, domineering cousin, and her bewildering infant son Isaac. But as she insists time and again: 'I'm not a woman.'
Dimópulos shows her remarkable gift for weaving uncanny details into complex narrative thread. With arresting guile and grace, Imminence explores the dark inner rooms of the human soul.
'Mariana Dimópulos's writing, with its delightfully strange perspectives, its selfishness, its iciness and its passion, its power and its vulnerability, seems somehow to condense the poetry of mathematics; Imminence posits an elegant formula for the experience of contemporary womanhood.' — El País
'Her language is at once stark and poetic…there is a strict economy of words that brims with withheld emotion, and it is this constant tension between want and remove that makes this work haunting.' — The Lifted Brow (on All My Goodbyes)
'A marvellously interior novel, unique in its perceptions, that traffics both in the joy of invention and the sorrow of memory.' — Kirkus (starred review)