Famous Detective Stories: True Tales of Australian Crime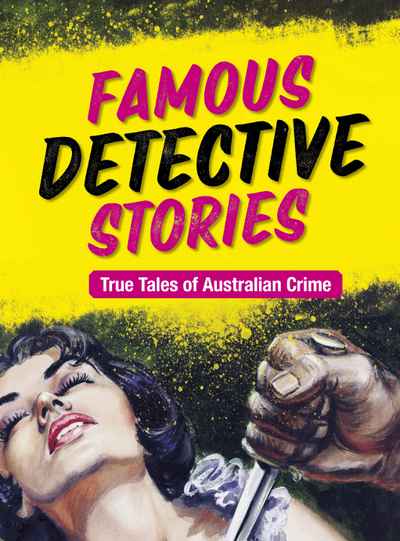 Paperback | Jul 2016 | National Library of Australia | 9780642278906 | 184pp | 234x173mm | GEN | AUD$19.99, NZD$24.99


From the notorious Louisa Collins in 1880s NSW, who murdered two husbands with rat poison, to a blazing shoot-out featuring prominent underworld figure Antonio Martini at Taronga Zoo in the 1940s, this book features stories of true crimes that shocked and thrilled the Australian public.
When pulp magazines first started leaping off the news stands and railway station book stands of Australia's cities in the 1930s, some decried them as evidence of moral and cultural decay and the opposition continued into the 1950s. But Famous Detective Stories, which first appeared in 1946,would go on to become bohemian literary entrepreneur Frank Johnson's most successful and longest-running title. Johnson had launched his comic book and pulp magazine publishing house in the void created by the wartime ban of imported American comics in 1940. He gathered around him moonlighting journalists, former police detectives and keen amateurs, who, armed with news clippings of infamous crimes, produced story after story for a reading public that couldn't get enough. Pocket-sized and easily read on public transport, the books were cheap entertainment, disposable and unpretentious. The tawdry, lurid covers tiptoed close to the censor's line and were designed to titillate.
In this new book, stories of love triangles, murders, great escapes, slave trading and robberies are paired with newspaper cuttings of the crimes, allowing the reader to delve deeper into each case. The crimes aren't always bloody—a brawl over a church pew between a bad-tempered archdeacon and a newspaper editor in the 1820s involved church invasions and retaliatory libel suits and kept the public entertained for months—but the victims and perpetrators are always memorable.